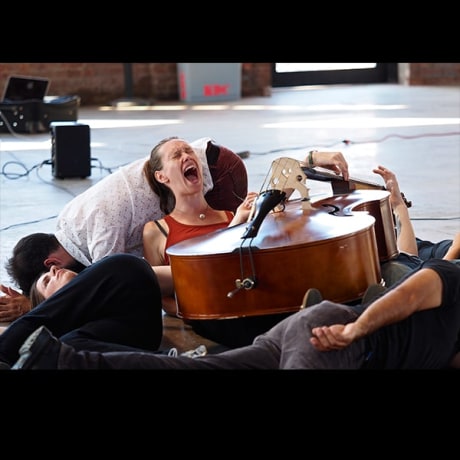 Jesse Greenberg
This Takes Place Close By
September 24 - 27, 2015
This Takes Place Close By: an opera by thingNY
This Takes Place Close By is a new opera, written collaboratively by the music ensemble thingNY, exploring the fractured world that follows in the wake of a devastating storm. The audience enters the large, dark Knockdown Center, minimally set with rubbish and flickers of light. A soundscape of voices, instruments and electronics from twenty different sound sources imbues the space with a desolate mood. Listeners travel around the space experiencing different perspectives on the songs and stories of six characters as they cope with the sporadic destructiveness of nature.
Directed by Ashley Kelly Tata
Sound by Daniel Neumann
Video design by Brad Peterson
Lighting design by Travis McHale
Set design by Jesse Greenberg
For more information click
here
.
To purchse tickets click
here
.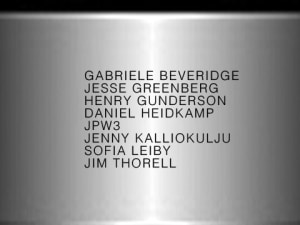 Jesse Greenberg
Spears | Loyal Gallery
March 26–April 18, 2015
SPEARS, Gabriele Beveridge, Jesse Greenberg, Henry Gunderson, Daniel Heidkamp, JPW3, Jenny Kalliokulju, Sofia Leiby, Jim Thorell
For more information, click here